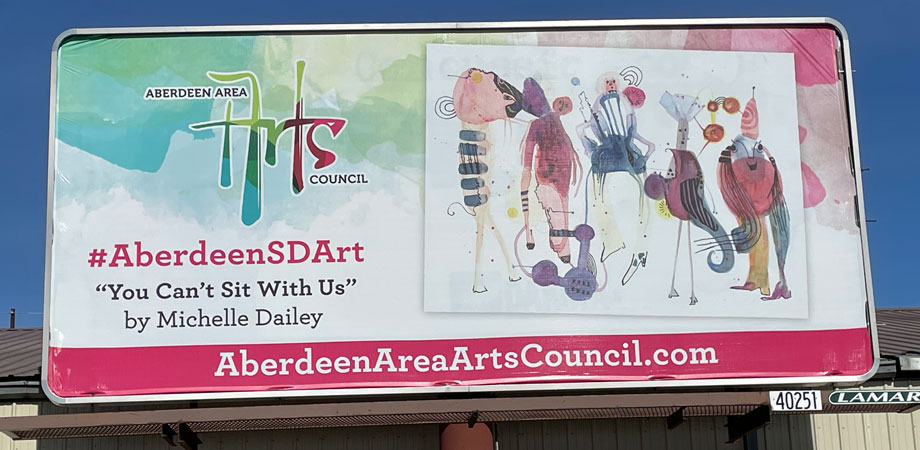 Now through September
various locations around Aberdeen
You are used to seeing advertising for a business on billboards around town.   Now you need to keep your eyes open for something other than advertising showing up on them.  The Aberdeen Area Arts Council has launched a program we are referring to as "Billboard Art".    Each month we will be featuring a different local artist on a billboard someplace in Aberdeen.   It will not be the same location each month.
2020 has been a tough year for everyone.  Throughout the centuries, art is what has helped people get through dark times in their personal lives as well as things that are happening in the country or world.   Our hope with this project is to bring some brightness into people's day as they are driving in town.  Our first billboard is located on N State Street – near the railroad tracks across the street from House of Glass and the YMCA.   You need to be traveling north in order to see it.
If you are an artist or know an artist that could be featured on an upcoming billboard, please contact the Aberdeen Area Arts Council at 605-226-1557 or email us at here  We have several billboards to fill in the future.
Our first featured artist is Michelle Dailey who is a junior pursuing a Bachelor of Fine Arts degree with an Interdisciplinary emphasis at Northern State University.   To learn more about Michelle, please check out our blog post.