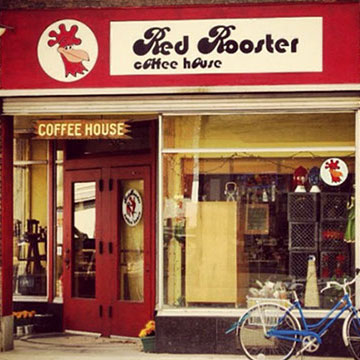 Red Rooster Coffee House Gallery
Red Rooster | 202 S Main St
Best known as a hub of creativity with live music, film, an art gallery, DJs and karaoke, dances and theme parties, writing projects, a knitting club and more under it's roof, the Red Rooster overflows with arts and culture.
ARCC Gallery
Aberdeen Recreation and Cultural Center | 225 3rd Ave SE
The gallery's mission is to promote an appreciation for the visual arts through a multitude of art forms, media and subject matter, as well as offering affordable original artwork for sale from local and regional artists. The gallery also offers an outlet for amateur artists to exhibit their work during specialty themed shows.
Jane West Gallery
Capitol Theatre | 415 S. Main St.
Jane West (Redmond) was a lover of all visual and performing arts. Her involvement in the nurture of these was evident in the early efforts to procure the Capitol Theatre building for the Aberdeen Community Theatre. The Jane West Gallery is dedicated to her memory.
Artworks Coop Gallery
Lakewood Mall | 3315 6th Ave. SE Suite #48
Artworks Coop Gallery is an artist owned and operated gallery. All of the work in our gallery is created by local, area artist. We have an assortment of hand-made items for everyone.
Galleries at NSU
President's, Lincoln, Student Center and Johnson Fine Arts
Northern State University | 1200 S Jay St.
The Student Center Art Gallery is a dedicated venue to display student artwork. Located on the second floor of the NSU Student Center, the gallery has a multifunctional lounge area in front of seven display showcases.
The President's Gallery is located on the second floor of Spafford Hall. This display area usually features semester-long exhibits of guest-artist works or pieces from our permanent collection. The President's Gallery is located on the second floor of Spafford Hall.
Located off the vestibule in the Johnson Fine Arts Center, the JFAC Gallery has been designed from the ground up for the exhibition of nationally or internationally recognized contemporary artists. The 1,000-square-foot gallery also is an exhibition space for student artworks and pieces from the permanent collection, as well as a reception area.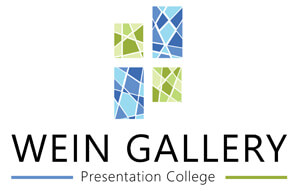 Wein Gallery
Presentation College | 1500 N. Main St.
The Wein Gallery Restoration Project was completed in September 2017.  The Wein Gallery will be inviting artists to display paintings, sculptures, jewelry, quilts, photography, pottery, and wood and metal pieces from all over South Dakota and the upper Midwest.  The impact on the community will be the infusion of many new artists being introduced to visitors of all ages, through their skills, passion, and vision of their art.
A Wein Friends Group has been formed, which will help to support future exhibit receptions, artist lectures and future exhibit postcards.
Presentation College is convinced this distinctive display case will not only attract talented artists, but many visitors, of all ages, wanting to view varied, diverse and distinctive works of art in comfortable surroundings.
The Wein Gallery is open year round from 8:00 am-5:00 pm Monday-Friday and on the first exhibit Saturday from 10:00 am-12:00 noon in the Southeast Building.  Parking is easily accessible with a handicap ramp.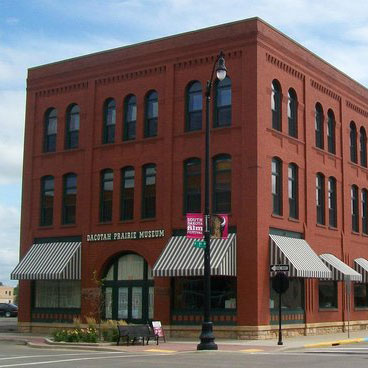 Museum Galleries
Lamont Gallery, Dacotah Gallery and Prairie Landing Gallery
Dacotah Prairie Museum | 21 S Main St
The Dacotah Prairie Museum offers a wonderful collection of both permanent and traveling shows. The museum houses three galleries that regularly rotate new artwork from a variety of artists. You'll find veteran fiber artists, college abstract artists,  local photographers and everything in between. Visit the website to learn what's currently on display.