Enriching the Lives in the Community with Art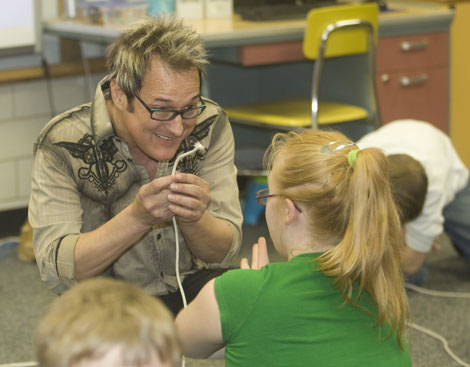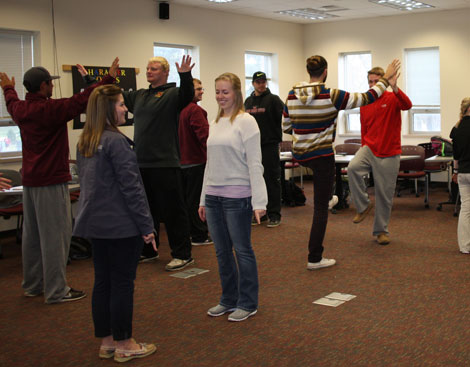 Educational outreach is an essential part of our mission. As we search for events to host, special attention is given to programming that offers school and community outreach opportunities. In the last five years we've been able to provide more than 20,000 students the opportunity to experience the arts.
Educational outreach can be held in a large theatre space where students are bused in or on site in the schools or community places such as the Senior Center, senior housing or residential homes for youth-at-risk. Outreach activities are presented at no cost to those who attend. The AAAC has presented outreach to single classrooms as well as a large theatre with more than 1,300 students from the northeast South Dakota.
Attending a live performance is something many people take for granted and assume it is something that everyone does. For many students, however, the reality is our programs offer them their first opportunity to be in a theatre. Young people are the audience members, musicians, artists, singers, dancers and leaders of tomorrow – it's important to expose them to the arts when they are young.
Youth Outreach in Action
Take a look at the young people in our community singing their hearts out as part of an AAAC outreach event, you can see they have a passion for music and it's one of the many arts beneficial for kids to experience.
This Year's Outreach Opportunities
Please check back to see what we will be offering this year!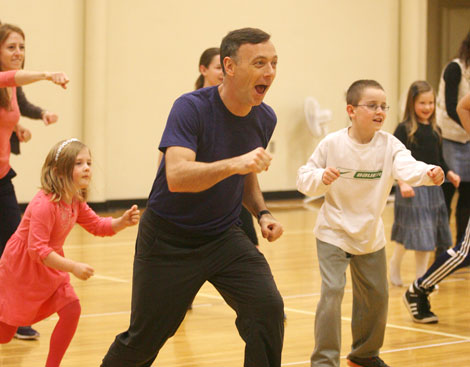 Did you know?
It only costs $150 to provide a classroom of 25 students one hour of outreach opportunities? Would you be able to help us offer more of these opportunities?
Donate Now