Why Art is Important to a Community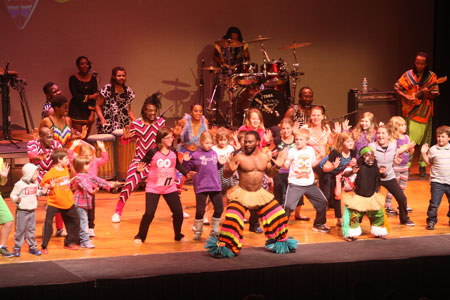 Communities with access to art benefit from an enhanced quality of life and it is our mission to provide that for the Aberdeen area. Art not only brings energy and creativity but also shapes the culture of our community. Schools have been called upon to invest in STEM fields – science, technology, engineering and math – to encourage innovation. It's been widely acknowledged that this approach misses a key component – the arts. Creative people approach problem solving differently and bring a unique perspective to the table. Our community needs artists, architects, designers and writers as much as it needs scientists, engineers and technologists. Exposing young and old to art cultivates the creative minds our community needs.
How You Can Support the Arts
Support from individuals and businesses have allowed us to annually expose over 40,000 people of all ages and walks of life to the arts. Without continued support it will be challenging to offer these opportunities in our area. For as little as $25 you can support the work of the Aberdeen Area Arts Council. Your contribution will help area children experience the creativity, excitement and educational value of the arts. Your support also assists us in keeping our events affordable for all.
Your tax deductible donation receives membership for one year and discounted tickets. Enhance your donation with one of the following partnerships and also receive membership benefits.
$2,500 – Rembrandt Partner
8 reserved tickets to events
Listed in event programs with logo
Acknowledged on website with logo and link to your website
Sponsor educational outreach opportunity – each child attending is given a flyer listing you as a sponsor of the outreach opportunity
$1,000 – Shakespeare Partner
6 reserved tickets to events
Listed in event programs with logo
Acknowledged on website with logo and link to your website
$500 – Maestro Partner
4 reserved tickets to events
Listed in event programs
Acknowledgement on our website