The process or art of producing designs on wood, leather or other materials by using heated tools or a fine flame. Our newest billboard features Amanda Huml, a self taught wood burning artist who specializes in wildlife and pet portrait art.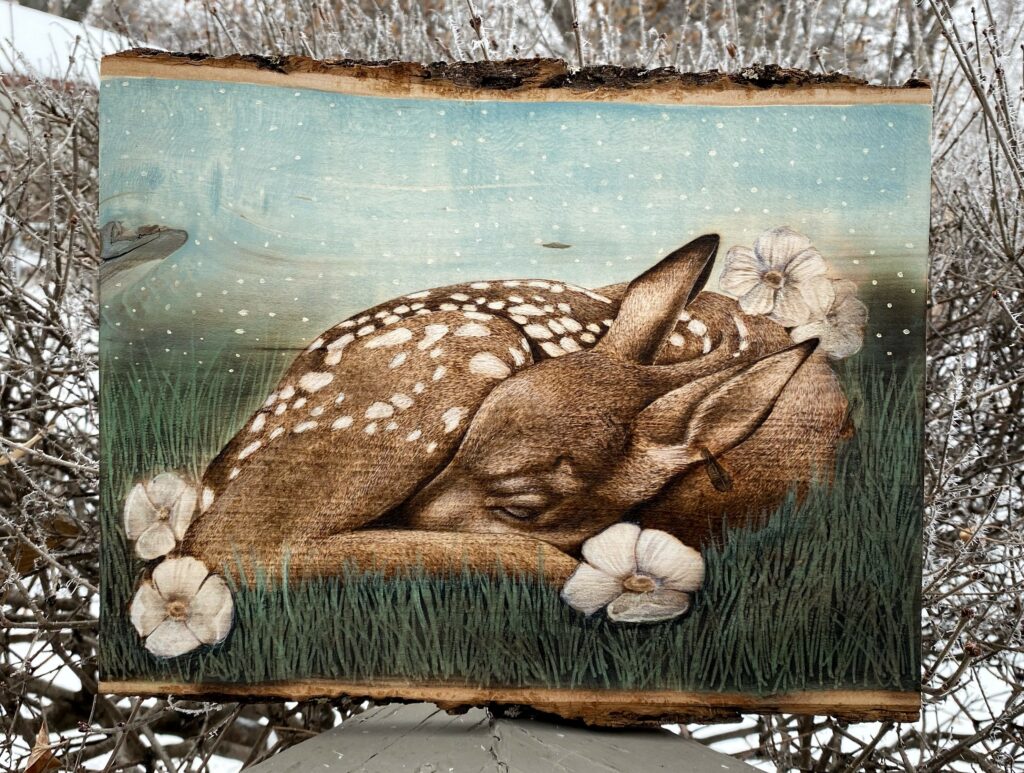 What has influenced Amanda's work?
She is a California native who grew up in a small town in the middle of the San Joaquin Valley. Just a couple short hours away from the ocean as well as the beautiful Sierra Nevada mountains.