The process or art of producing designs on wood, leather or other materials by using heated tools or a fine flame. Our newest billboard features Amanda Huml, a self taught wood burning artist who specializes in wildlife and pet portrait art.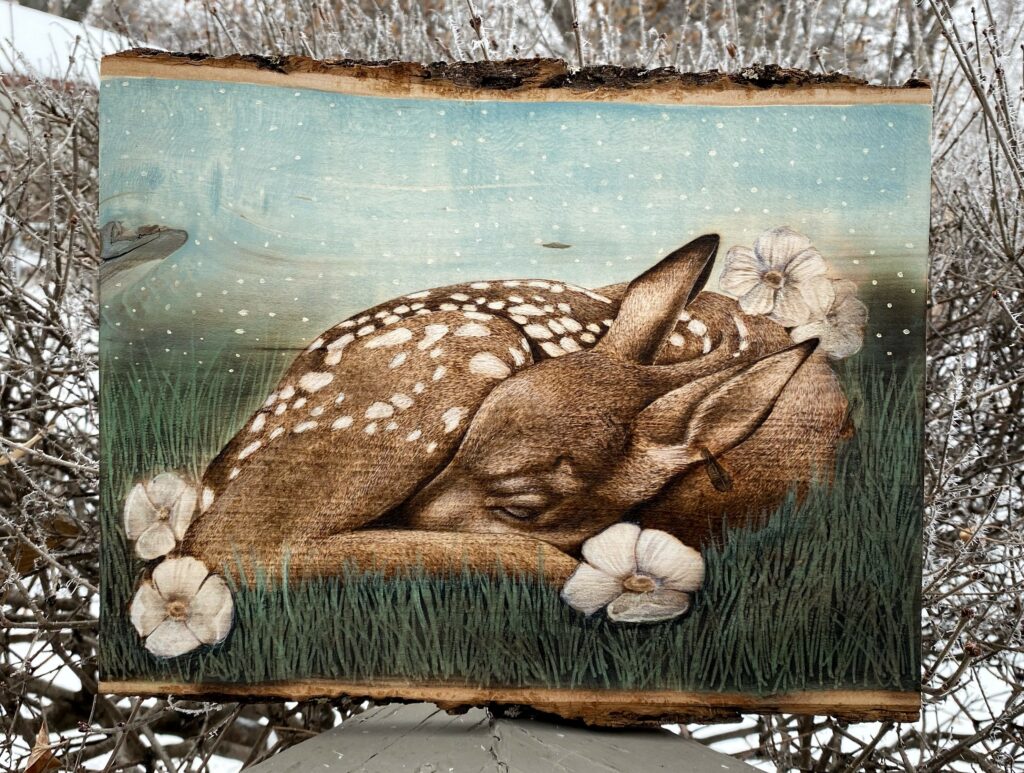 What has influenced Amanda's work?
She is a California native who grew up in a small town in the middle of the San Joaquin Valley. Just a couple short hours away from the ocean as well as the beautiful Sierra Nevada mountains. Her favorite memories from childhood were the frequent camping trips she would go on with her family in the Sierra Nevadas. The ability to experience the nature and wildlife found in these mountains has greatly influenced the artwork that she creates today.
More about Amanda
Amanda has always been interested in art as long as she can remember. Before discovering wood burning she had tried many different mediums such as pencil, color pencil, watercolor, acrylic, and oil paints. While enjoying creating art in these mediums, nothing ever felt like the perfect fit. Until the fall of 2016 when she received a wood burner as a gift from her husband. Shortly after beginning wood burning she knew this is what she wanted to pursue as a career some day. Loving everything about it from the smell of the smoldering wood to the natural canvases she burns on.
She had discovered wood burning at a big transition point in her life. Amanda had just moved to South Dakota from California. During a time of so much uncertainty and change it was great to have an outlet to get lost in and get to learn so much about. Spending all her free time with a burner in hand, Amanda has taught herself how to create beautiful art through countless hours of trial and error. Amanda's main goal that she intends to convey through her art is to inspire others to do what they love.
Amanda enjoys creating pieces of people's pets.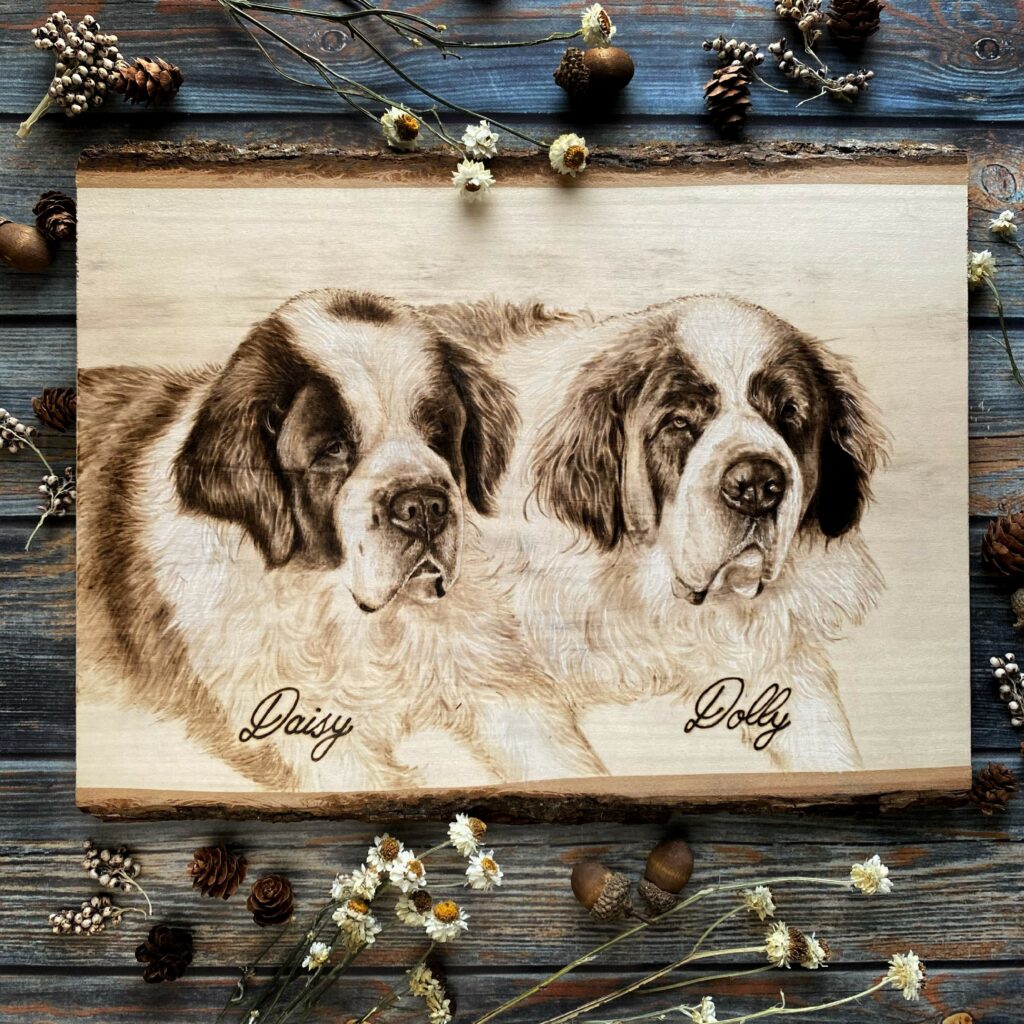 How to see more of Amanda's work and to contact her.
You can see more of Amanda's artwork at www.amandahuml.com. Follow her on social media – @amanda_huml, Facebook Amanda Huml art. Her Etsy shop is AmandaHuml. You may reach Amanda at amandahumlart@gmail.com.