Lori Tobin resides in Aberdeen, South Dakota, where she was born and raised. She attended Southwest State University in Marshall, Minnesota, where she earned a degree in Art and Art Education.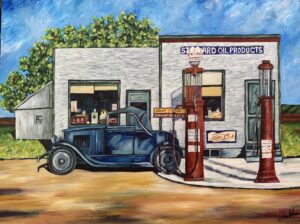 After college, Lori married her high school sweetheart Marc, and they moved back home to Aberdeen. When their children, Jacob and Lily were born, she worked from home on custom art pieces.
Lori's inspiration
Lori enjoys working with local and regional photographers to inspire new paintings covering diverse subject matter. Lori wants to give a huge thank you to Dave Swain for his amazing photography he shares with her to recreate on canvas.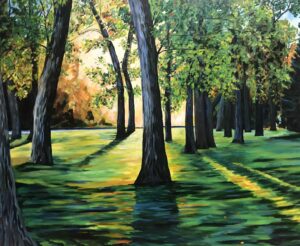 Where to see more
Movement, color, and light are important components of her continuous exploration of art. Original artwork is available, as is commissioned based work. Follow Lori on Facebook, contact her to visit her gallery on Main Street in Aberdeen, SD or email her at loritobin333@icloud.com.