The stained-glass artist is the composer-conductor of a visual symphony; light and color are his instruments. Some colors dominate, while others appear to be listening, quietly waiting for a change in the light or a movement in the trees behind the window, waiting for their turn to add fullness to the composition with their own particular tone or pitch.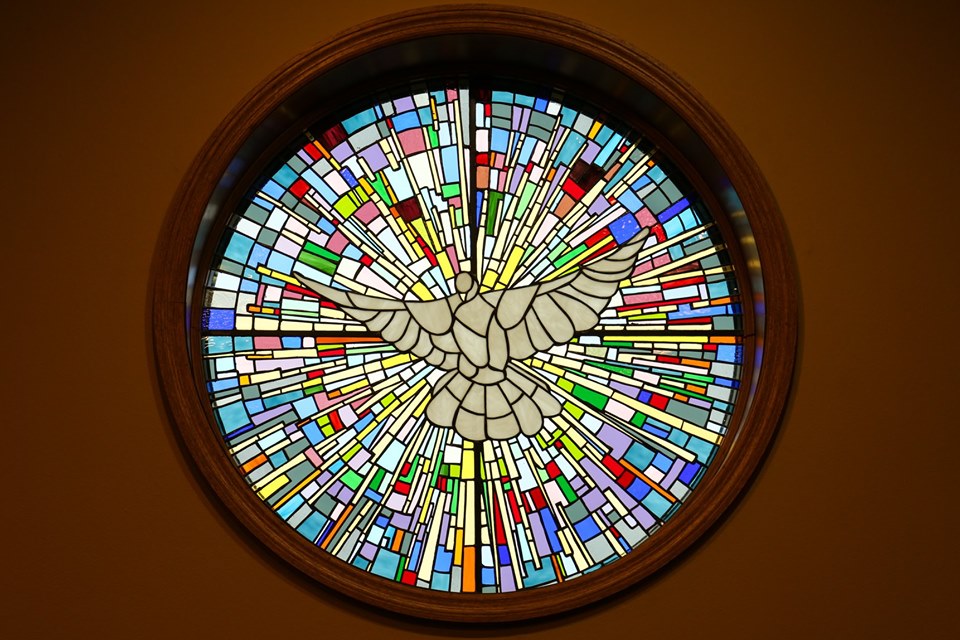 Meet the artist Thom Berg
Thom was born and raised in Redfield, SD. He received his BFA in music performance from the University of California, Berkeley in 1969. Thom also earned a BS degree in chemistry/biology from Northern State College in 1977.
Thom began earnestly pursuing stained glass as a hobby in the early '90s. He is self-taught but has attended numerous workshops and clinics over the years. His Studio, Northern Lights Design Studio was started in 2000 as a predominantly stained-glass art studio.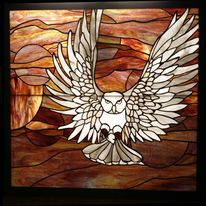 The excitement when light hits glass
Thom says there is nothing quite like marveling at a stained-glass window in a darkened space, immersing oneself in the qualities of design and detail and then suddenly being encircled in an overwhelming burst of color as the sun moves from behind a cloud. The experience provides the viewer an excitement for which there are no words. If my work can convey even a portion of this excitement, I will be satisfied.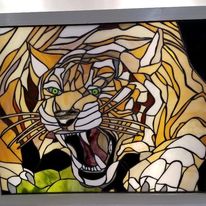 Teaching others
In 2019, Thom received an Artist Fellowship grant from the South Dakota Arts Council. Thom used this grant to cover supplies for teaching classes on stain glass. In his application, Thom stated that most stain glass artists in the state were of retirement age and if younger people don't learn how to work in stained glass, the art form has the potential to become extent. Through this grant, over 70 potential stained-glass artists enrolled in classes taught by Thom. In addition, Thom has also served as an instructor at the Arts Education Institute sponsored by Arts South Dakota.
Commission and restoration work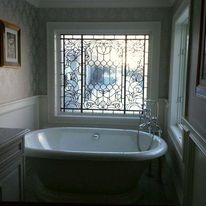 His original artwork and restorations can be found in 34 states and seven foreign countries. Commissions are most welcome!
You may reach Thom via his website Northernlights-ds.com or his Facebook page .